Eligibility
Ph.D., Masters Level.
To be eligible for Malaysia International Scholarship (MIS), applicants must fit the following criteria:
 Not be more than 40 years of age during application.
 Obtained a minimum of Second Class Upper (Honours) or a CGPA of 3.5/4.0 at Bachelor Degree Level for Masters Degree applicants and for Ph.D. candidates must possess CGPA 3.5/4.0 or very good result at Masters degree level in a similar field of intended Ph.D. study. In addition, for the post-doctoral program, the selection will be evaluated based on the number of books produced, refereed/non refereed journals, portfolio, and patent copyright. The Post-Doctoral candidate must have an excellent reputation in research and possesses knowledge related to the research to be carried out.
 Took one of the following English Language Proficiency Test not more than two years before the date of application. The list of tests and minimum scores required:
 IELTS Academic Test with a score of at least 6.5; or
 TOEFL paper-based test with a score of at least 580 or computer-based test with a score of at least 230 or internet-based test with a score of at least 92.
 In excellent health condition and certified by a Certified Doctor/Medical Professional. The cost of a medical examination is to be borne by the applicants.
 Wrote a proposal that is relevant to the needs and interests of Malaysia (research-based program only).
 Has applied for and gained admission to postgraduate and post-doctoral studies in Malaysia (conditional letters of offer will be accepted at the time of application or has a confirmation of acceptance or affiliation with the universities in Malaysia).
Facility
Each scholarship consists of:
 Air tickets from recipient's capital city to Malaysia,
 An approved tuition fees,
 Monthly maintenance allowance,
 Annual grant for books and internal travel,
 Medical/Health Insurance,
 Installation and Termination grant,
 Thesis allowance (will be paid at the beginning of research (after proposal defense) and the balance will be paid only upon submission of the thesis) – For Ph.D. and Post-Doctoral only,
 A conference travel grant and journal publication grant (Ph.D. and Post-Doctoral only).
* The Government of Malaysia reserves the rights to review the value of awards at anytime (and if such changes are made, the value of the scholarship will be changed and the effective date will be informed to the successful candidates).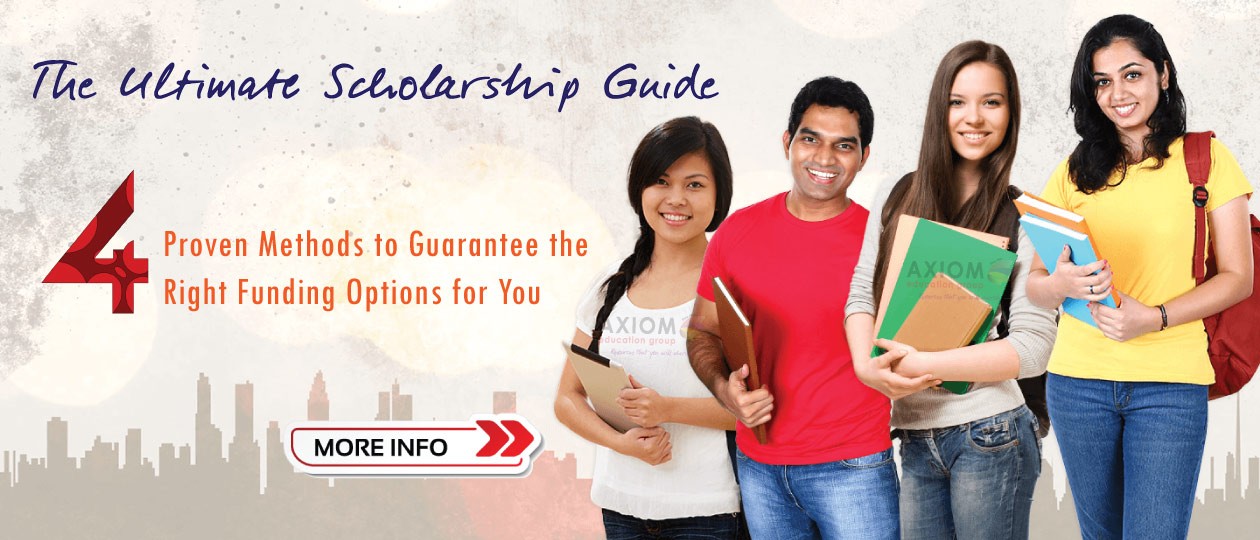 Axiom educational advisor will be on hand to provide you with funding resources and further scholarship information. You could also download our complete guide on how to find scholarships to study abroad. To meet your personal Axiom Education Advisor, Contact Axiom Dhaka Office or send an inquiry:
Get your all study related matters in Malaysia !