A scholarship is a great way to help pay for your study and living expenses. Gaining a scholarship – whether undergraduate or postgraduate – may mean you don't have to find part-time work, giving you more time to focus on your education.
Many scholarships for international students – including Ph.D. scholarships and scholarships for Masters' degrees – are offered by the New Zealand Government, other governments, educational institutions, and philanthropists.

 Scholarships are highly competitive but not all are based on academic achievement – some consider factors such as country of origin, the area of study or leadership potential.

 Increase your chances of success by finding a scholarship that matches your qualifications and by allowing yourself plenty of time to apply.

 If you're not able to gain a scholarship, remember that New Zealand is a value-for-money destination that allows you to offset your costs by working while you study.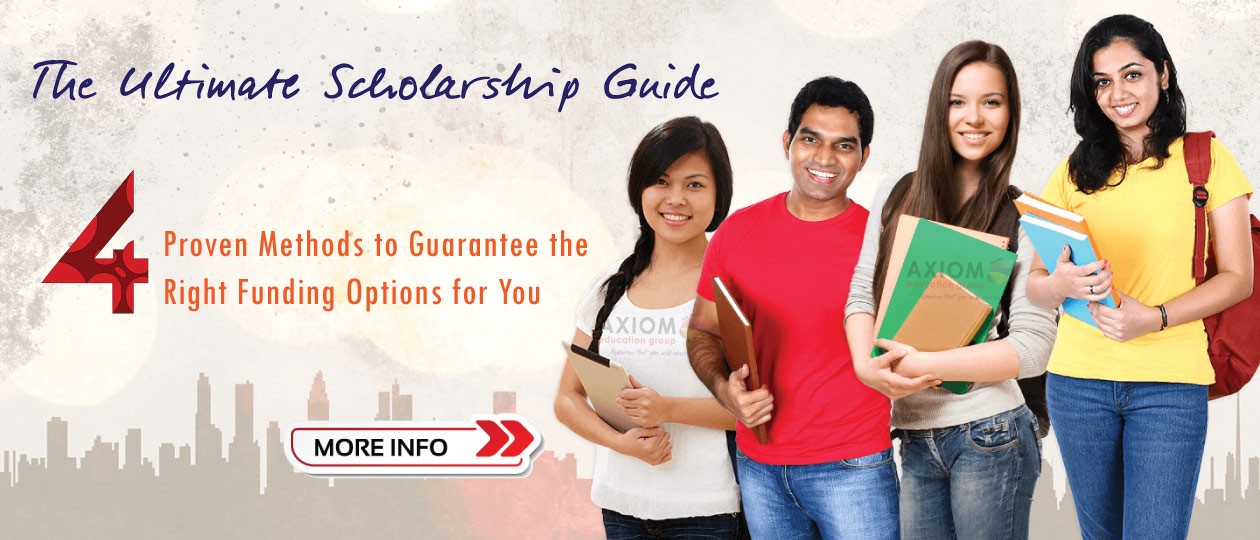 Axiom educational advisor will be on hand to provide you with funding resources and further scholarship information. You could also download our complete guide on how to find scholarships to study abroad. To meet your personal Axiom Education Advisor, Contact Axiom Dhaka Office or send an inquiry: