Scholarships
Merit and need-based fee waivers are awarded to international students. Candidate with strong academics, good performance in standardized exams and extracurricular achievements would be eligible for scholarship awards and financial assistance. To benefit from these opportunities, one has to make sure to send all the required documents by particular deadlines. In addition to this, the presentation of the application is also important because one is judged by the image one projects.
Documents required
The documents usually needed for a scholarship application are as follows, although the requirements may differ:
 Academics records & photocopies
 A recent CV
 A letter of intent, which acts as a cover page
 Certificate of language proficiency  (TOEFL or IELTS scores)
 Letters of reference
Loans Student eligibility criteria
The first thing is to be aware of is whether you are eligible to apply for the loan or not. The general eligibility criteria that are followed by all the banks are –
 You should be a Bangladeshi nationality
 You must have a strong academic record
 You must be seeking admission to a professional, technical or other courses of studies. Most banks maintain that the selected course should be job oriented
 You must have secured admission to foreign university institutions
 You must be above the age of 18 years old else your parents can avail the loan
Eligibility of course
You may not get a loan on every course. Here are the kinds of courses that qualify for the education loan.
For Graduation
Job oriented professional or technical courses o erred by reputed universities
For Post Graduation: MCA, MBA, MS or even diplomas
These courses could be from foreign universities or institutes approved by the state and central government.
Loan amount
If your total fee is BDT 10 lakh, the bank may give a loan of 80% of the amount and you will have to put in the balance 20%. This is called the margin amount. The maximum loan amount for studies abroad is generally around BDT 20 lakh offered by the bank. If your tuition fees amount is BDT 30 lakh, you'll have to manage the rest of the funds by yourself. Some banks charge a processing fee, while others don't. it may be a fixed amount or a percentage of the total loan amount. So if the bank charges you a 1% processing fee, that will be an additional cost you'll have to cover.
Documentation required
You will have to provide the acceptance letter sent by the university reflecting that you have been selected for the course and the schedule of fees. You will also need to show the mark sheet of the last qualifying examination to show your academic record.
All banks have different requirement for documentation, so you need to confirm with the bank first.
Repayment
Repayment starts only after the course period. If the student got employed within one year after completion of the course, the repayment should start immediately after the expiry of one month from the date of employment.
If you do not secure a job within a year of completing the course, then repayment starts irrespective of whether or not you are employed. The loan is generally to be repaid in 5-7 years after commencement of repayment. If the student is not able to complete the course within the scheduled time, an extension of time for completion, of course, may be permitted for a maximum period of two years. Generally, you will get up to a maximum number of 10 years to repay the loan.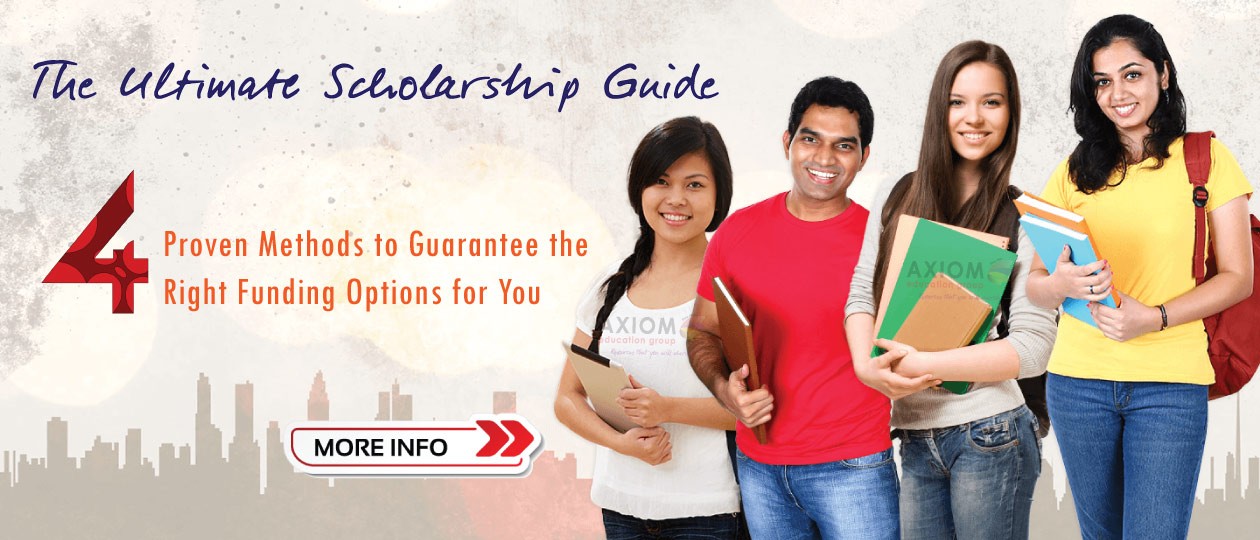 Axiom educational advisor will be on hand to provide you with funding resources and further scholarship information. You could also download our complete guide on how to find scholarships to study abroad. To meet your personal Axiom Education Advisor, Contact Axiom Dhaka Office or send an inquiry:
Get your all study related matters in UK !